Khand

Banner of Khand

General Information

Government type
Dragon Dynasty
Current Ruler(s)
BDdeuce
Emblem
Snake coiled around a sword
Flag
Banner of Khand
Claimed Lands
Rhûn, Near Harad, parts of Mordor and the Wilderland
Map of Lands
None
Capital
Kugavod
Allies
Loke-Elgeria, Balchoth, Wainriders, Far Rhun Easterlings, Avari, Near Harad, Mordor
Population
4
Used NPCs
none
The Variags of Khand are a lore faction lead by Ganbatar (BDdeuce). They reside east and south-east of Mordor in Rhûn and Harad. Their valley is incredibly fertile and their riding rivaled that of Rohan. They are part of the Confederacy of Eastern Civilizations. This faction also encourages RP for player and faction lore.
Members
BDdeuce- Golden Dragon of Khand
Minecraft_forevr- Serpent Prince of Khand
NanoHawk- Wolf Captain of Khand
GriffenVB- Wolf Guard of Kugavod
Lands
The Variags reside in the land of Khand. This is a valley between two rives that divide Harad from Rhun. The valley is incredibly fertile and animals are found in plentiful bunches. The Kingdom of Khand in the Confederacy of Easterlings extends its reaches from Khand down into South East Rhun all the way to the Great Bay of Khand.
Diplomacy
Allies- Mordor, Near Harad, Moredain, Tauredain, Loke-Egleria, Far Rhûn Easterlings, Balchoth, Wainriders.
Enemies- Ithilien Rangers
Strongholds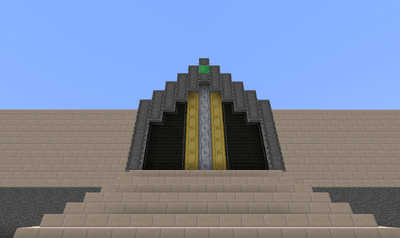 Kugavod - Capital of Khand
Minas Ancala- Sister city of Kugavod
Lomnith- Trade center of Khand
Min Pi- Production center of Khand
History
After the great war, Ganbatar the Golden Dragon of Khand was left with the task of rebuilding his forefather's great empire. To return the Variags to power in the south-east he established his kingdom as part of the Confederacy of Easterlings under Khan Joetatoe. Joetatoe allowed him to continue leading his kingdom, as well as generously giving him a high position within the Confederacy's government. Now he resides within his golden city Kugavod, building his empire to make his father proud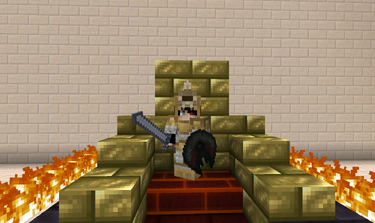 Ad blocker interference detected!
Wikia is a free-to-use site that makes money from advertising. We have a modified experience for viewers using ad blockers

Wikia is not accessible if you've made further modifications. Remove the custom ad blocker rule(s) and the page will load as expected.